I finally returned to work yesterday :) And I have to say I LOVE WORKING!!! lol. Weirdo I know lol.
But Sunday, my brother, step-brother, mother and I took a trip to Temecula, CA to pick-up my mother's new car. I was screaming at my brother the whole way home to catch photos of silly and awesome things we saw on the way back (since it's 105 miles from home). He missed a lot cause I was flying on the fwy and would be like TAKE A PICTURE OF THAT!!! But here's some of the ones he got :)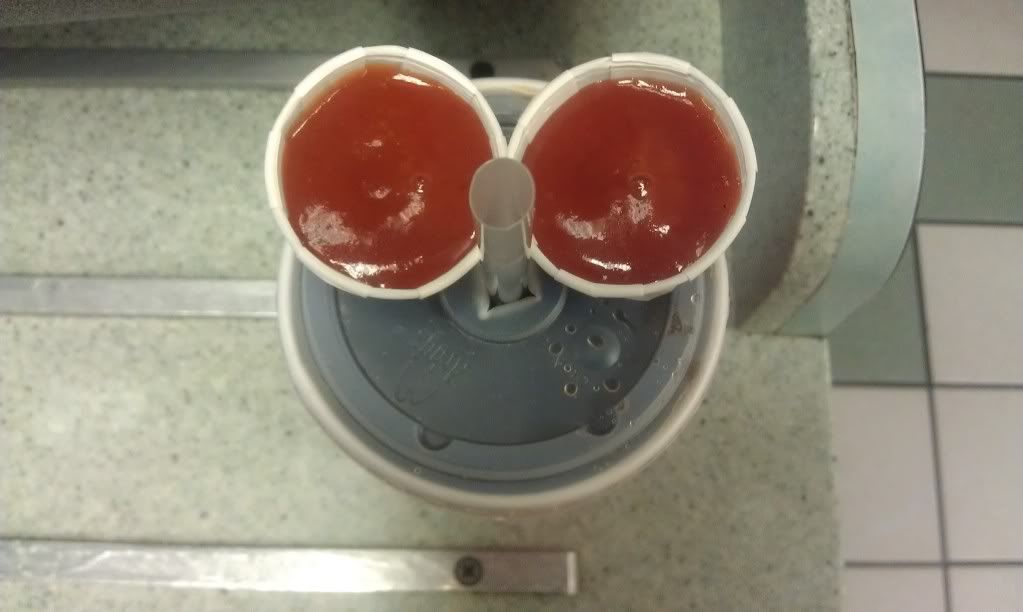 My brother is always making cool Food Faces. This was his Arby's creation :) We call him FLY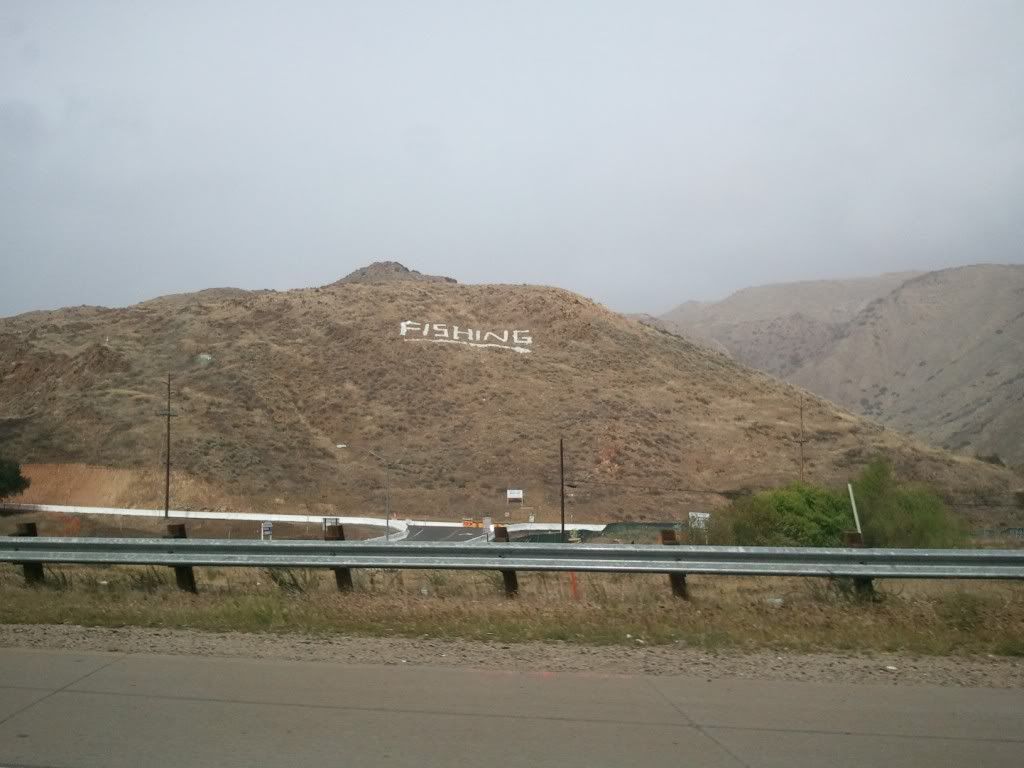 These are my favorite!!! Flashes of wisdom from the mountain side lol.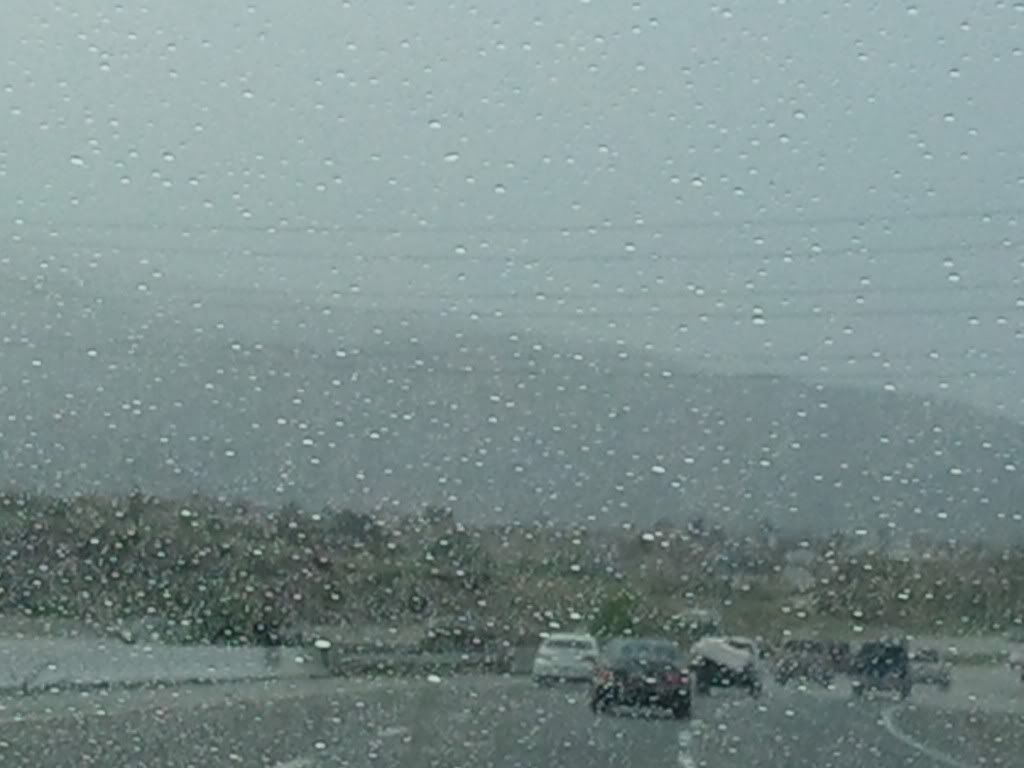 It POURED rain on our way back home. It got so bad one time I couldn't see the road beside me! And my poor step-brother who drove my car back home (while I drove mom's new car home) just turned 16 and was getting some driving time in lol.
This is one of the SUPER AWESOME silly things my brother missed. It was a like a water tank with a huge sprayed painted happy face on it lol. Really made us crack up laughing.
Brotherman also kinda missed this one. It was a community of LOG HOUSES!!!!! How cool is that?
[happy tuesday everyone!]