This piece was a little hard to pull off (still on the fence with it too). But I love the top and the skirt (think my vest may have killed this fit but whatevs, tried it anyway lol).
I wanted something summery, fun and def bold and different.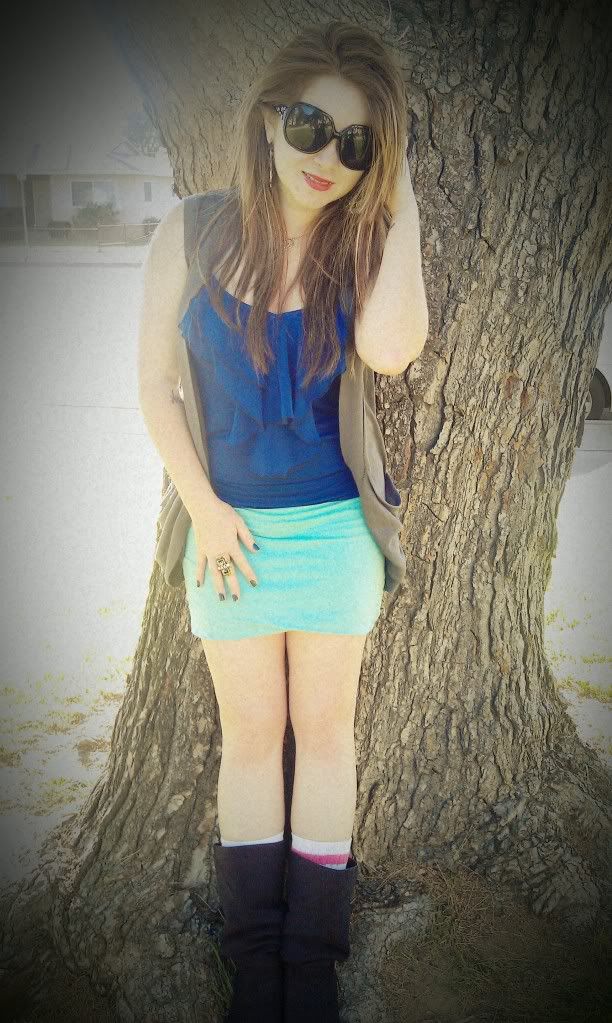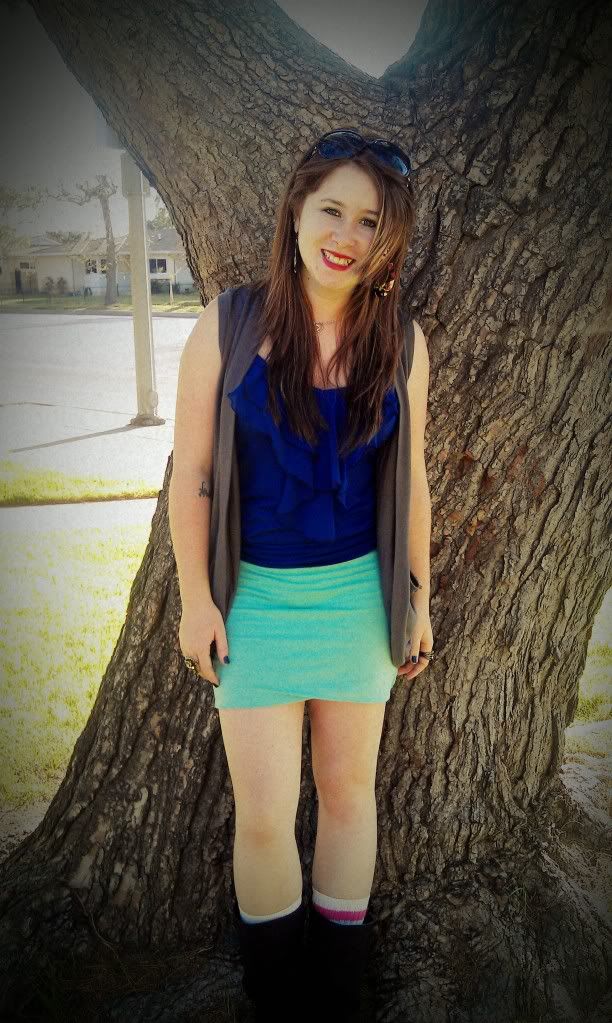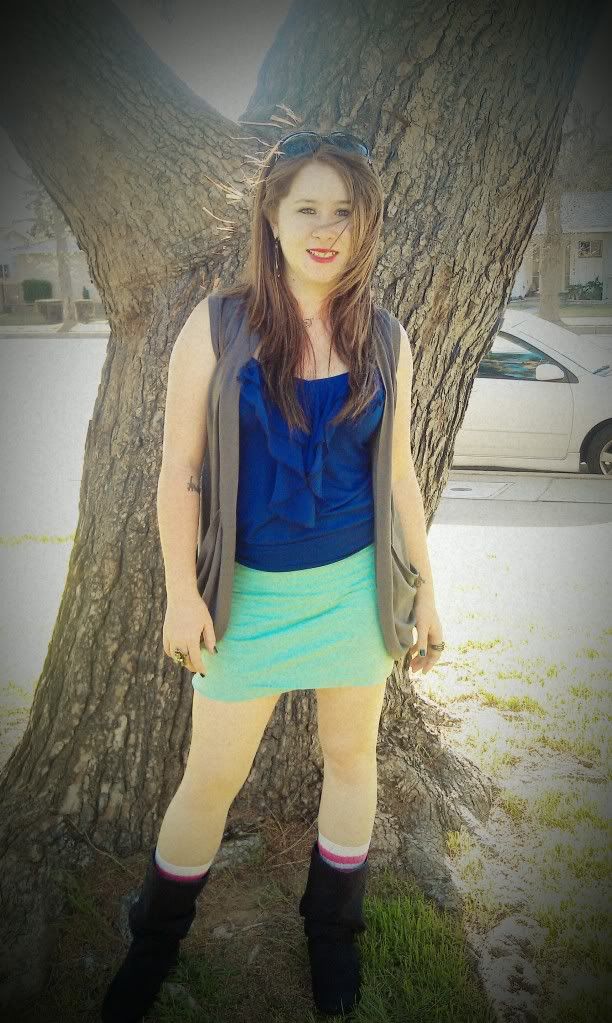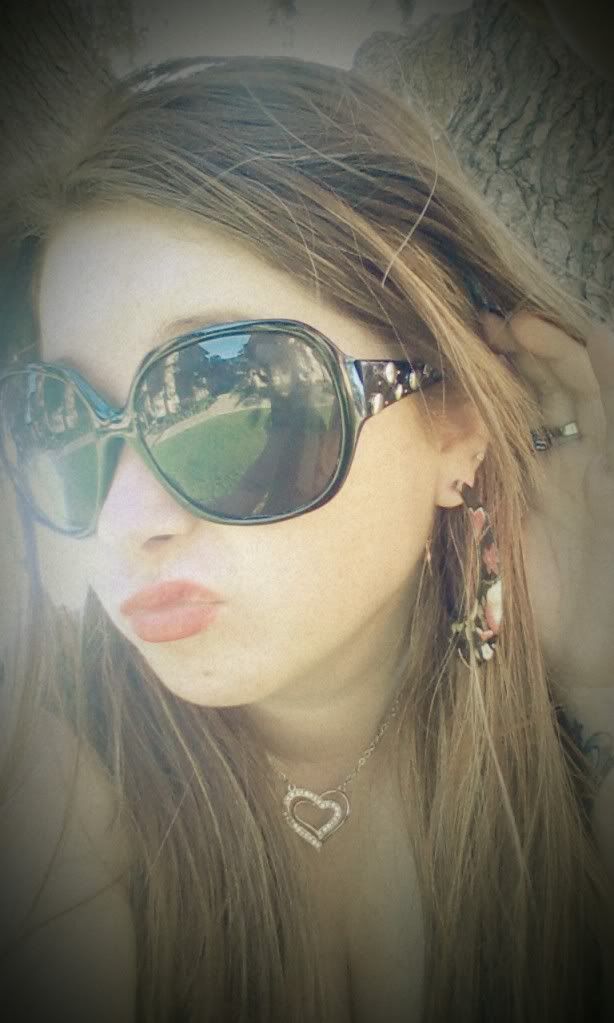 I love these oversized studded sunglasses :) Not only are they super cute, but they actually keep the sun from blinding me lol.
Excuse my myspace pose.
My necklace is a sweet double heart combo that has tiny little rhinestones on the inside heart. Simple and perfect to complete an outfit.
Oh! And I'm IN LOVE with my new earrings :) They are black floral print.
Had fun with this haha.
[happy saturday beauts]