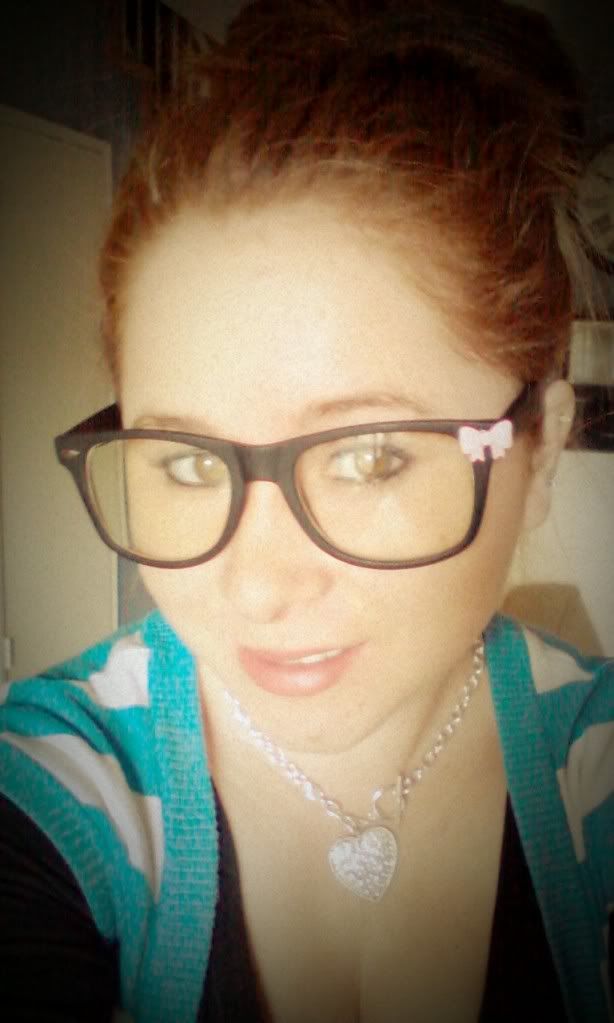 Yesterday I mentioned that I wanted to add a bow to my cute nerd glasses. So I did :)
It was super easy.
Need:
Cute Nerd Glasses
Knife
Hot glue gun
Scissors
Bow button
I bought a pack of pretty pink buttons from Jo-Ann's (my favorite store of all time) and picked out the adorable pink bow. Because the bow had a button backing, I took a pair of scissors and cute the backing as flush as I could.
I used a sharp knife and carefully removed one of the glasses little corner stones (you can see it has one on the left side up above).
I then heated up my glue gun and put a little hot glue in the gap in the glasses where I removed the stone and pressed the pink bow into place and TA-DA lol.
It was simple, easy and I personally think it looks cute :)
[happy thursday wonderfuls]