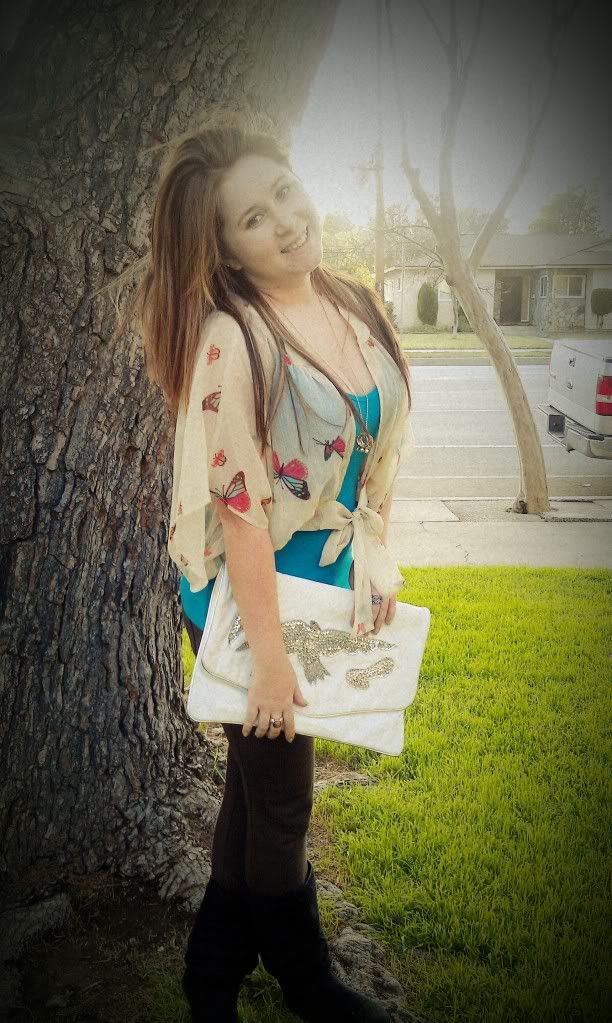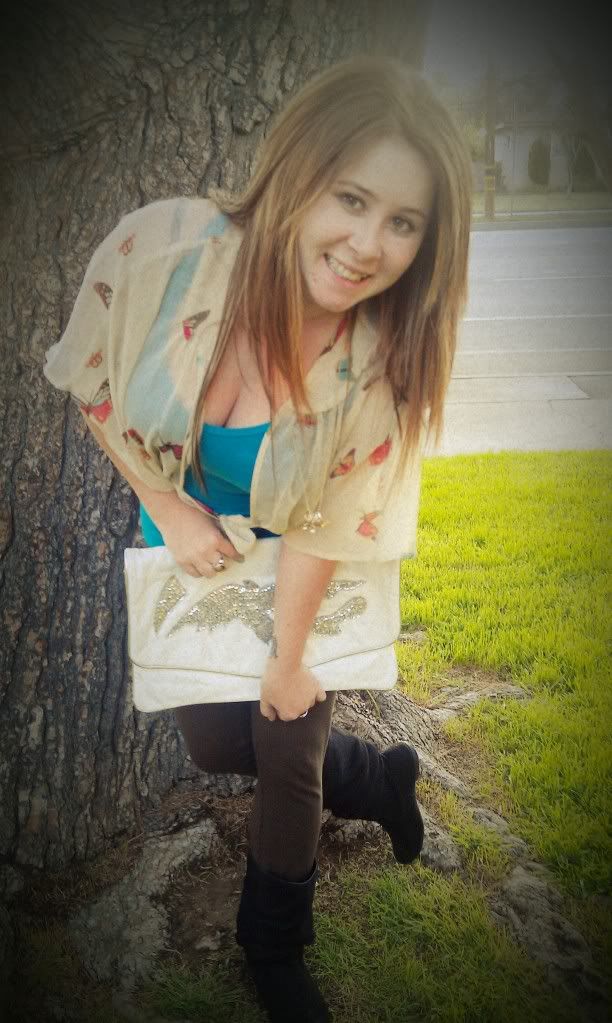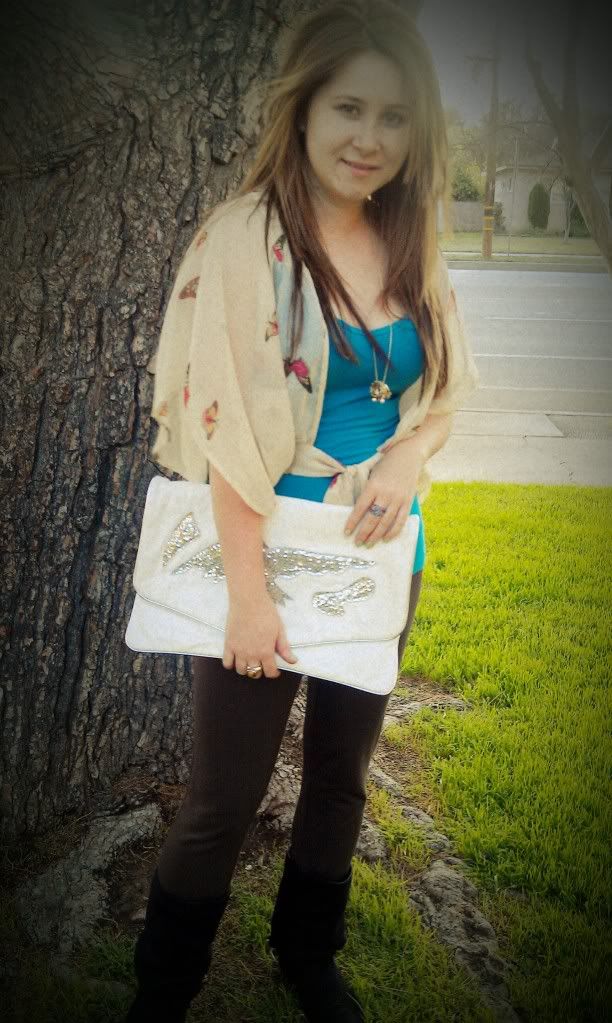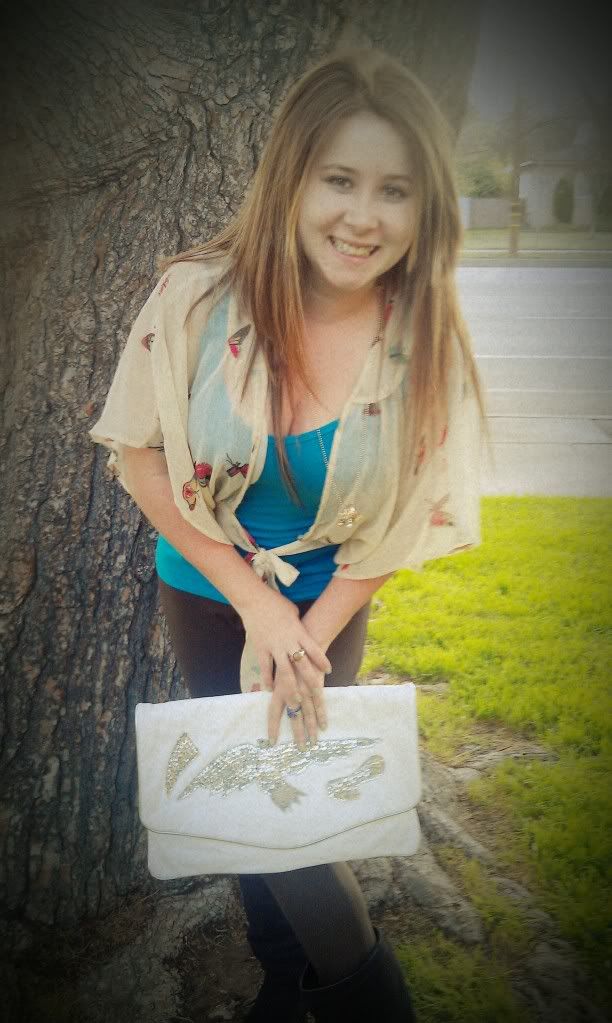 I got this awesome clutch/shoulder bag from this cute little store across the street from Caleb's school. They had some super amazing stuff at suh-eet prices AND!!!! Every purchase goes toward hungry children in California!! Specifically So. Cal. which of course made this even more awesome hehe.
I decided to make the bag the focal point of this fit so I didn't make too big a deal about my jewelry and fit to give it some pOp. But I do love this sheer butterfly top from
American Rag
(which has became my new favorite brand) and these cute brown skinnys from
Materialize Me
.
[happy thursday cuties!!!]
Twitter //
Facebook
*************
Fashion Friday
brought to you by
this wonderful lady