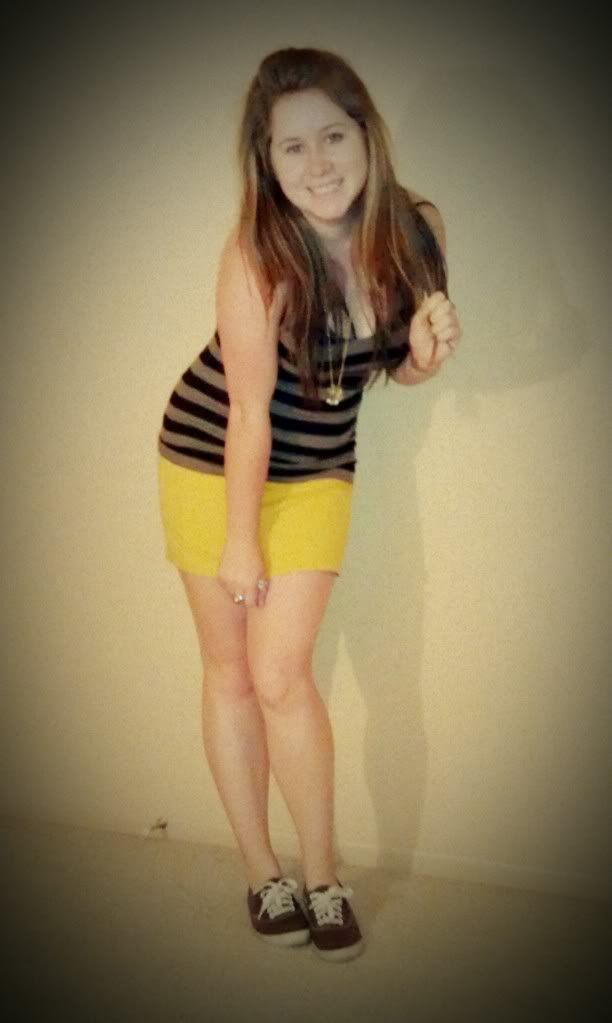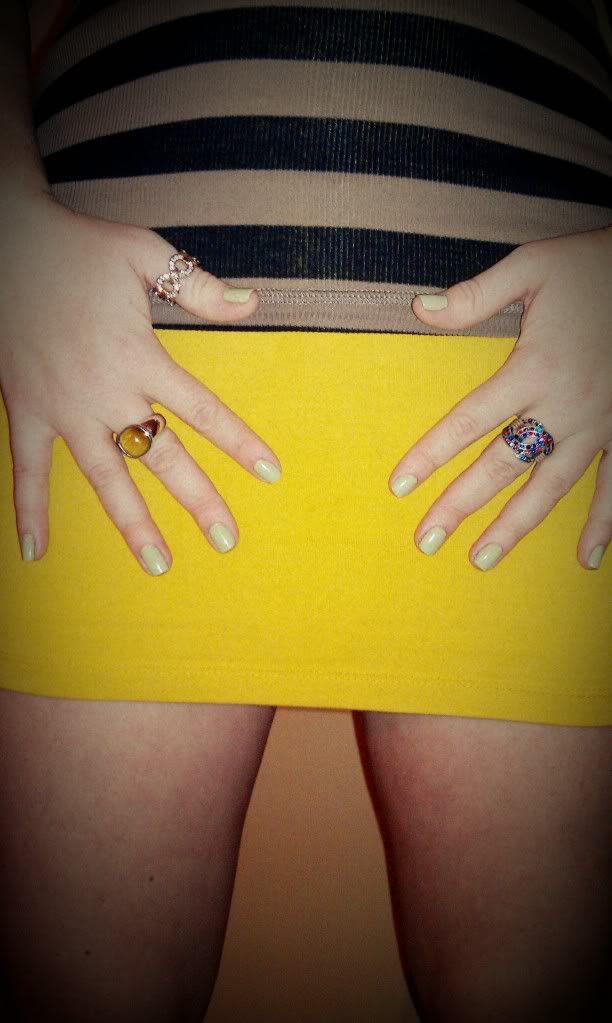 Got all three of these awesome rings from a yardsale :) I instantly fell in love with all of them!!! Def need to start carrying cash on me for times when I find things I want at yardsales I pass lol.
Sorry for the extremely BAD lighting. Had to take these photos when the sun wasn't out anymore lol.
But I was feeling a little casual yesterday.
Loved mixing this mustard skirt with the brown tank and tennies :)
Oh and my green polish was a cute contrast.
Today is going to be another super busy day :)
[enjoy tuesday folks!]