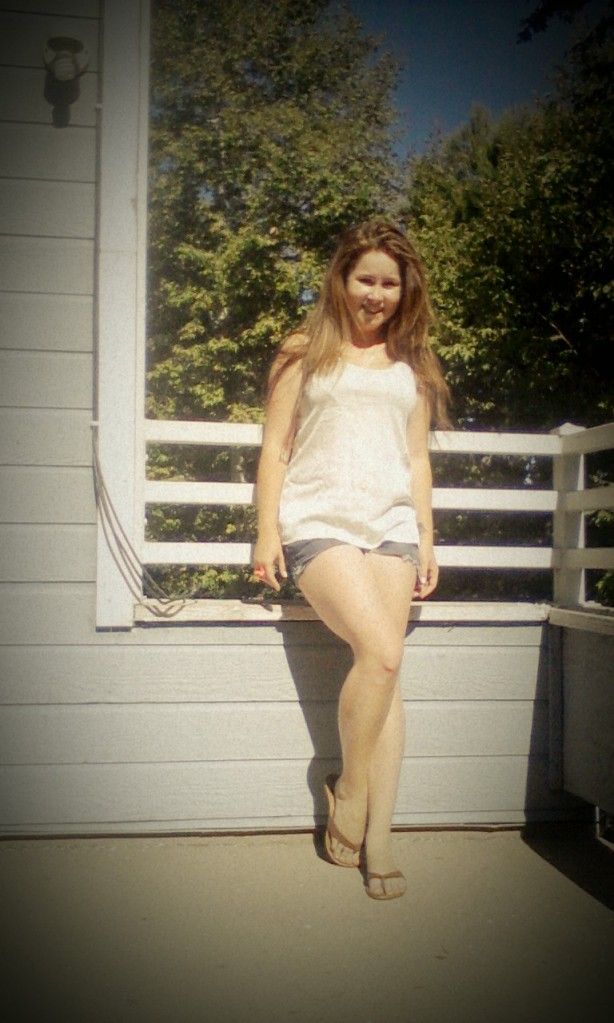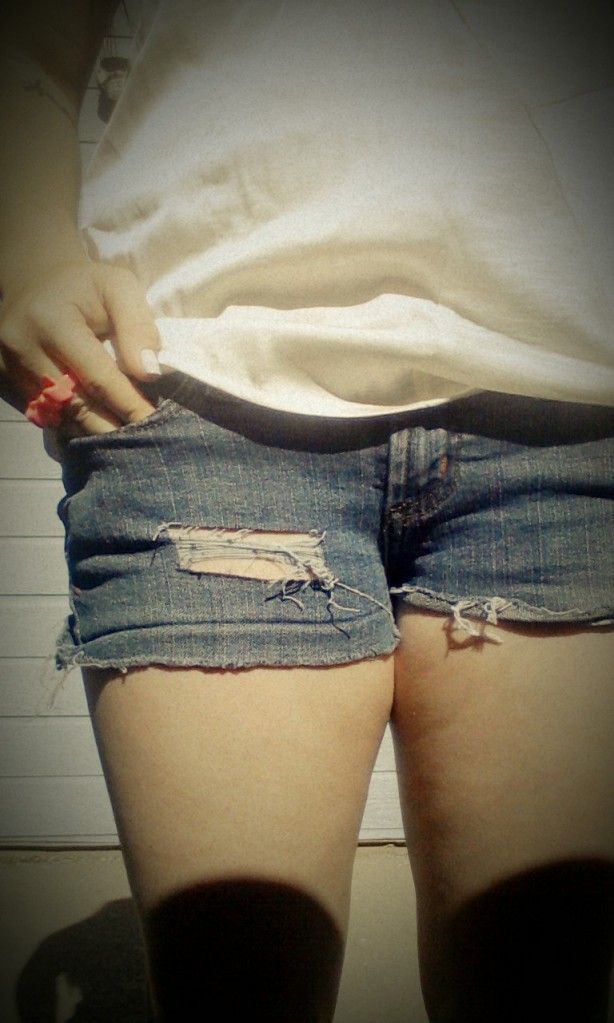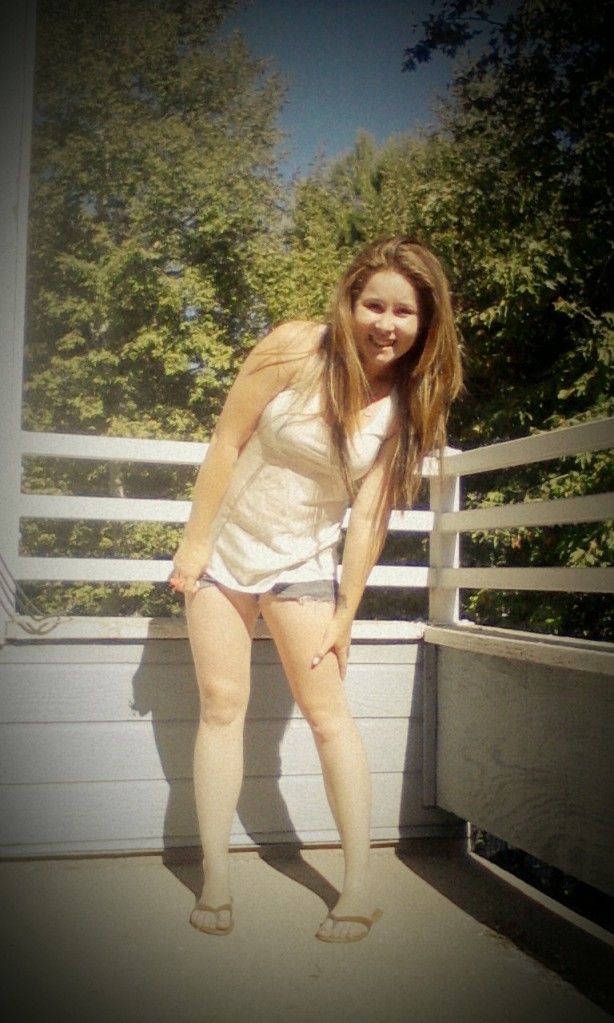 I know I have been doing a lot of shorts and tees, but seriously, what is summer for if not to show off your overly white legs? hehe.
PS. My shorts were jeans that I cut into shorts and then distressed.
Not bad for my first attempt :)
What's your favorite summer outfit?
******************************