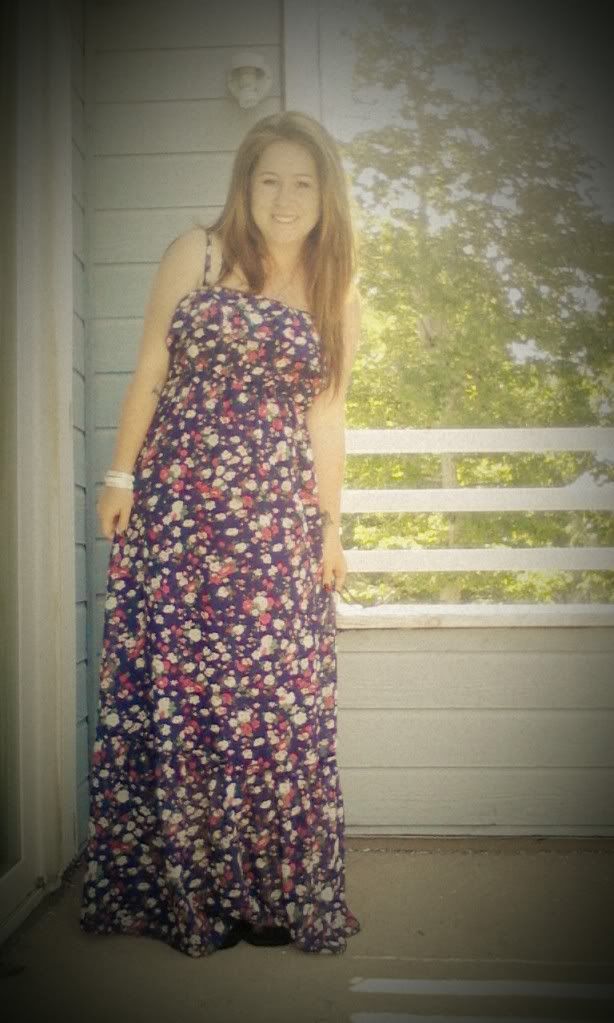 CAUGHT! I was wearing my adorable black and hot pink besty johnson house shoes lol. BUT they were comfy and the focus was suppose to be the dress haha.
So remember I kept promising to put more dresses in my wardrobe?!. Well I did it :)
This one being among my favorites now (even though I'm short and it's long) hehe.
It was fun to model and looks amazing.
Got tons of compliments all day :) Think I found my new trend hehe.
************************