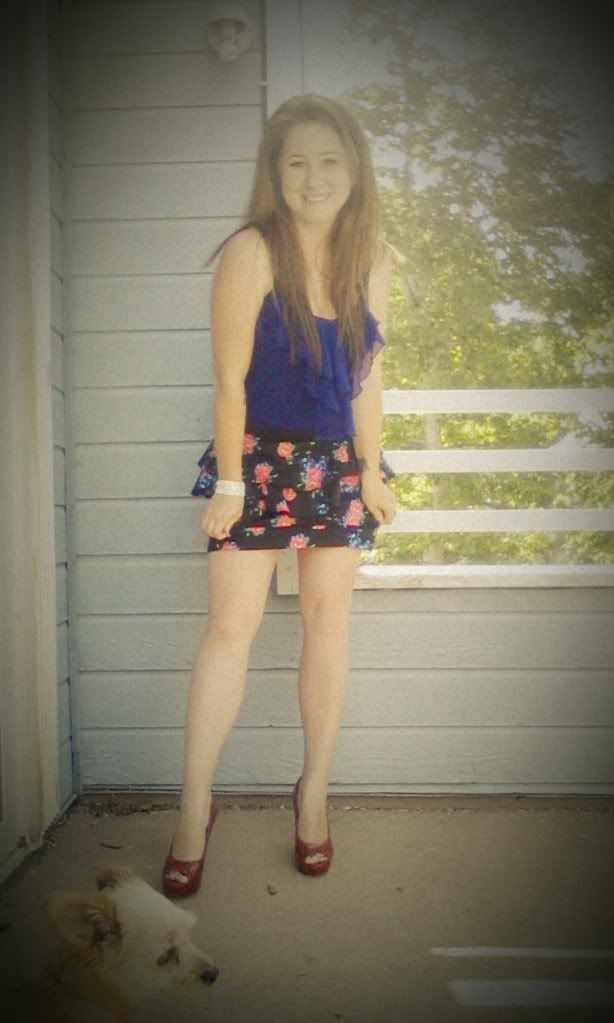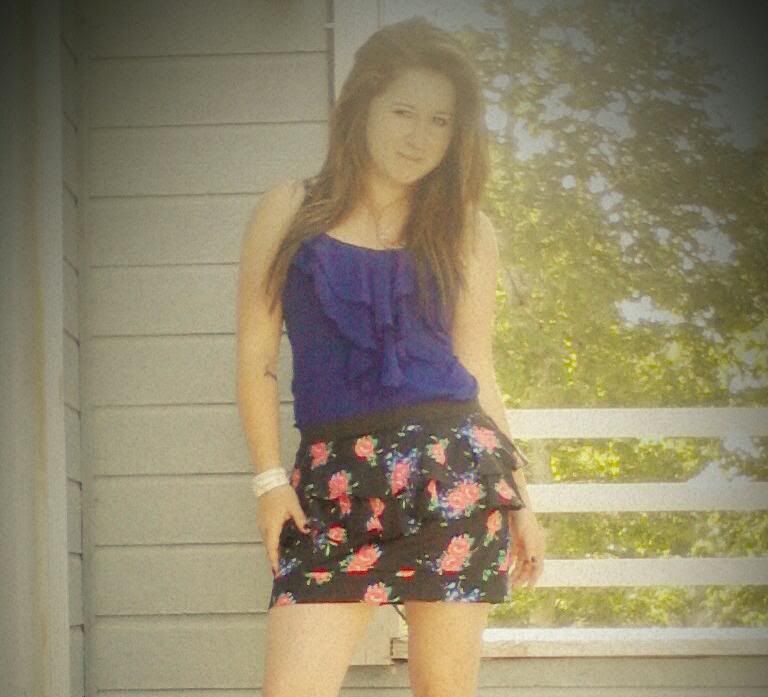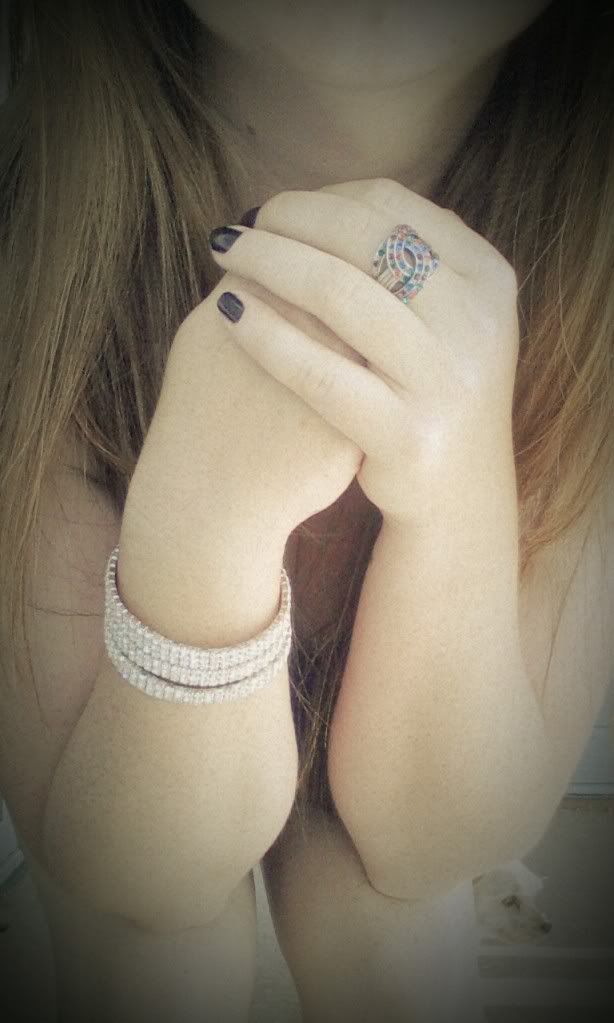 In love with this floral skirt and ruffle spaghetti strap top. I paired it up with my cherry red peep toe pumps, icing bracelets, princess necklace and rainbow gem ring.
I even had a little partner in crime during my balcony shoot lol. Belle wanted in on the fun. She was really trying to figure out what the heck I was doing lol.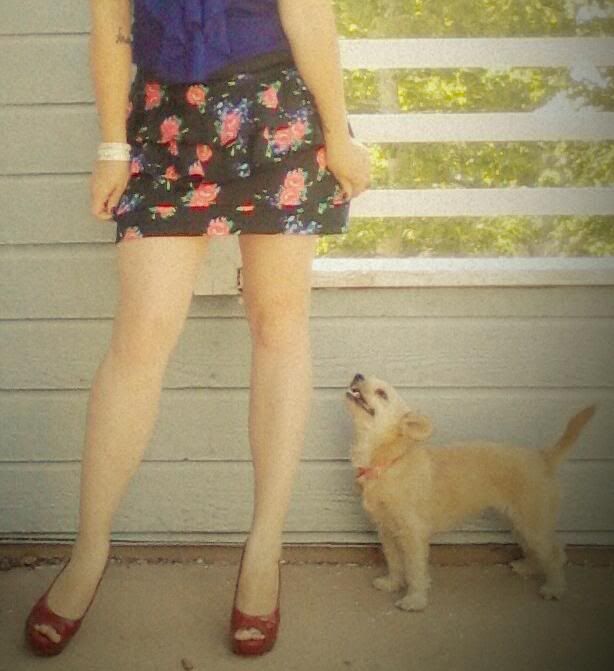 Such a fun and wonderfully warm afternoon.
**********************