Some days all I want to wear is leggings and a tee shirt
Or stay in my stretchy night pants and a sweater
So I did just that, just added a cute plaid top to make this a 'out in the public' kind of look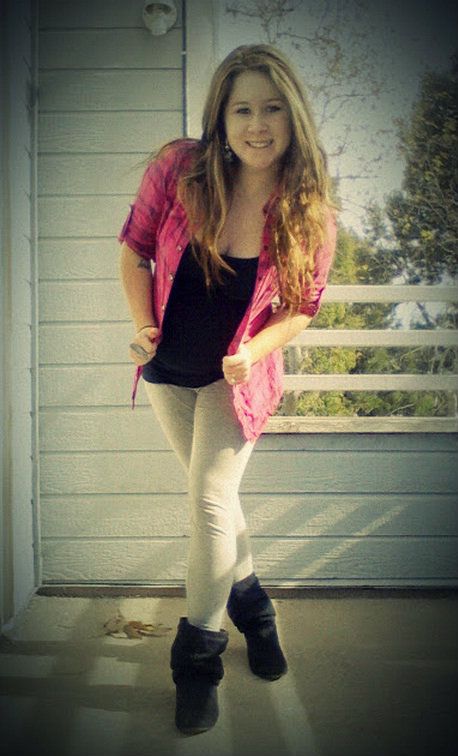 Lindo and I have been trying to sleep in as much as possible before our new alarm clock arrives. All mommies have recommended naps and sleeping in as much as I can before the baby gets here. Because I will miss it once it's gone. But sometimes I find myself restless when I get to bed, thinking of what Daymien is going to look like, wondering if I will have everything I need, studying my plans in my head over and over again. Some nights I can't help but to get no sleep at all.
How do you calm your mind before going to bed? How do you reassure yourself that everything will be okay and fall into place? And how do you keep from freaking yourself out thinking 'I have to push this baby out of my body'?
I'm still working on coming to terms with the whole pushing the baby out thing; I'm failing lol.
And if you haven't already be sure to link-up with my new style obsession blog: StylElixir! Every week she hosts this link-up and picks a new Head Stylist to feature on her blog! Hurry over and link-up, comment on others and get inspired!!